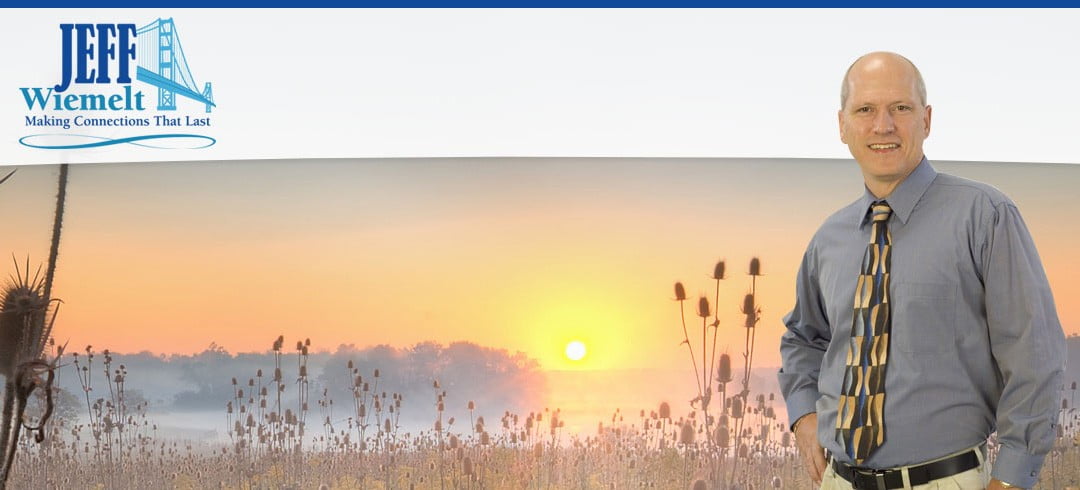 Receive email updates when new Quincy, IL area homes come on the market. Alert Me!
Request a free evaluation from Jeff on your Quincy, IL home. Get Free Evaluation
Request a free consultation to discuss your move, no obligation. Free Consultation
For Jeff Wiemelt, the Best Relationships are the Ones that Stand the Test of Time.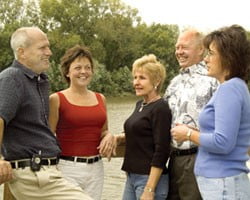 It's a weekend he looks forward to every year. Just the sight of his friends unpacking their gear in preparation for the canoe trip along the Current River spells fun for Jeff Wiemelt. While he loves nothing more than spending an idyllic summer day floating along the river, Jeff's anticipation of this annual event goes much deeper. For him, it's a chance to unwind and reconnect with good friends away from the hustle and bustle of daily life. It's also a tradition that strengthens the relationships in his life that Jeff values so deeply.
Social Nature
Ask this respected businessman about his hobbies or interests, and you'll find they almost always involve being around others. A naturally outgoing person, Jeff loves meeting new people as much as he does spending time with his group of close-knit friends. From getting together with other couples to enjoy themed dinner parties to enjoying blues concerts in Washington Park or boating on the Mississippi River, Jeff seizes every opportunity to connect with others on a deeper level and build lasting relationships.
Home Sweet Home
The youngest of seven children, Jeff was born and raised here in Quincy, and he'll tell you he wouldn't have it any other way. The small-town charm and friendly warmth suits Jeff to a "T." Although this upbeat professional at one time lived in St. Louis while working for a family-owned company, he seized the opportunity to return home. "It meant a lot to me to be closer to friends and family," says Jeff, who enjoys the fact that he can drop by every week and have coffee with his mom or visit with his brothers and sisters.
Enduring Relationships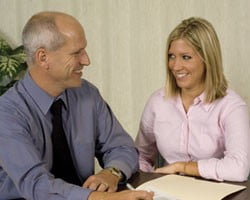 The strong connections Jeff has to the people in his life run as deep as any river. He is committed to building relationships that endure, which is why more area residents trust Jeff with their needs when it comes to buying or selling a home. As one of Quincy's most respected real estate professionals, Jeff has earned a solid reputation for taking care of his clients every step of the way. From his sound business expertise to his excellent service, Jeff is committed to the success of his home buyers and sellers from their first consultation all the way to the closing table.
Making Connections That Last
Keeping the lines of communication open is a priority for Jeff, whether you're buying or selling a home. He stays in close contact with you in order to keep you informed throughout the process. As a Quincy native, Jeff's knowledge of the local area and current market conditions is unsurpassed. He understands the emotional impacts behind such a move and acts not only as your real estate consultant, but your friend as well, putting you in touch with the resources you need for a truly successful home purchase or sale.
For Jeff, helping people with their Quincy real estate needs is more than about buying or selling a home. It's about building lasting relationships that endure far beyond the end of a transaction. That's why, if you're thinking of buying or selling a home in the Quincy real estate market, it makes perfect sense to work with Jeff. He's Making Connections That Last in local real estate. Contact him today for a private consultation to discuss your home buying or selling goals.